Cheap Simple Front and Backyard Landscape Ideas
When most people think of landscaping, they usually picture a long list of expensive materials and equipment. Front yard landscaping does not have to be that complicated or expensive. You might not even need any tools! In this article we are going to talk about some cheap simple front and backyard landscaping ideas that you can do in your own backyard without spending too much time or money.
Add colors to your yard
When it comes to
landscape design
, there are a lot of different decisions that need to be made. Colors have a powerful influence on us. So, what colors should you use in your yard? This is a key question, because, with the plants you choose, you choose the face of your garden or yard. There are some basic principles that you must know regarding colors, and they start with the color wheel:
The Color Wheel principles
The color wheel or a color circle, that is used to represent the color spectrum or color order of hues, has been around for centuries. It was created by Sir Isaac Newton in 1666 and he named it "Newton's rainbow." The color wheel can help you plan out certain colors for your project. To understand the color wheel, it helps to know about color theory and how colors relate to each other. For example, complementary colors are two colors opposite of each other on the color wheel. Monochromatic color schemes use variations from just one color to create a cohesive look, while analogous color schemes are created by combining colors on either side of each other in the color wheel. Triadic is the scheme that uses three colors that are equidistant on the color wheel and tetradic are the colors that are equally spaced on the color wheel. The color wheel is also great tool for choosing schemes like monochromatic, analogous, complementary, and triadic which can guarantee the harmony and balance of colors in your garden or yard.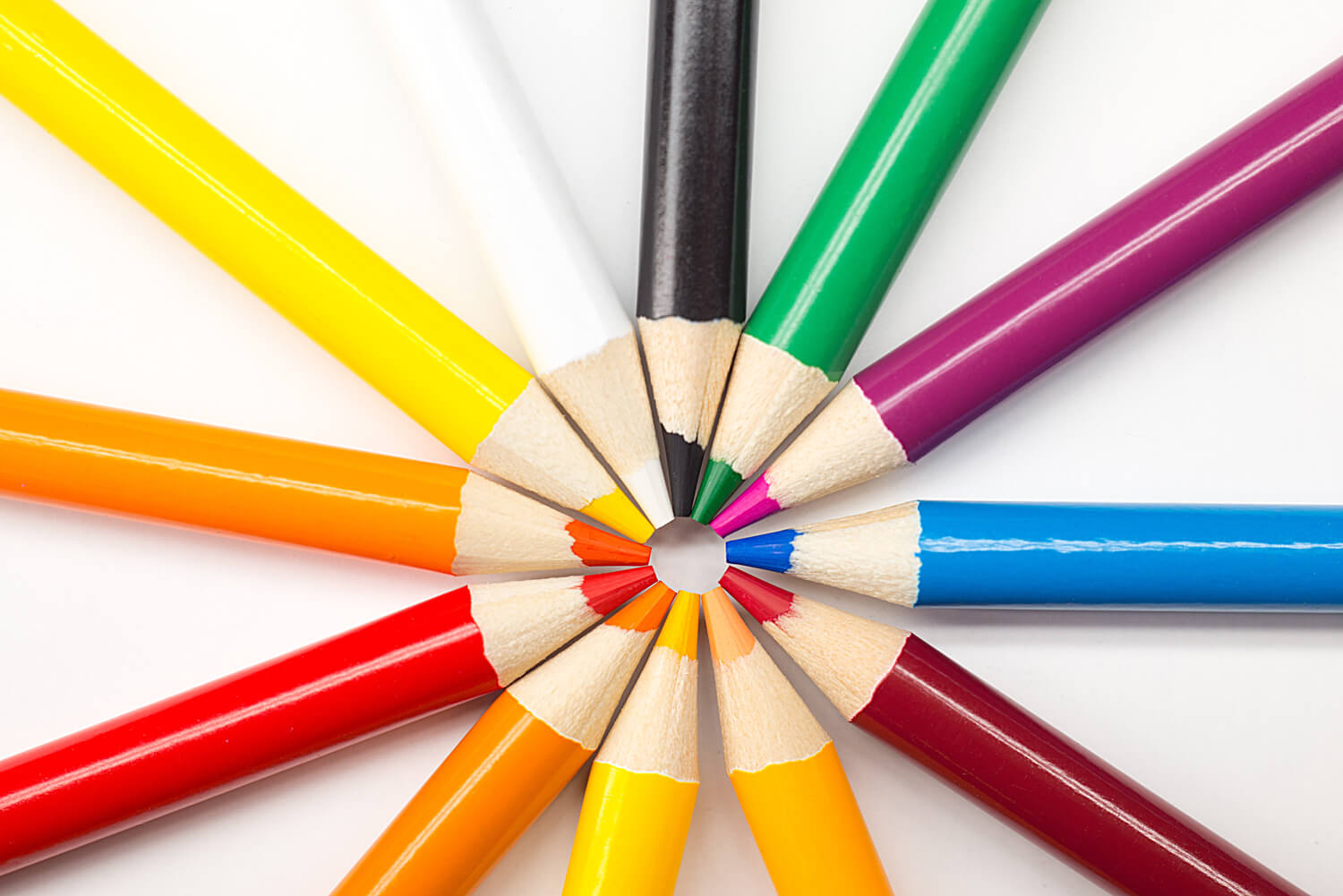 Artists can use the color wheel to decide what colors they want to choose in accordance with their effect. For example, yellow tends to evoke happiness, while blue often evokes sadness. The color wheel is a tool for artists to help them create colors that work well together. The reason is that each hue conveys its own moods. Warm colors are those that tend to have red or yellow hues. They usually evoke feelings of warmth and colorfulness. These types of hues make people feel happy and contented. Cold colors refer to color with blue or green tones which often evoke thoughts of coolness. The color wheel can help us choose what color we need depending on our needs because everyone sees color differently - some see bright oranges while others may only be able to look at light blues without their eyes hurting. It is very important for an artist and landscape designers to know how all these terms relate in order to make good choices about what colors are best.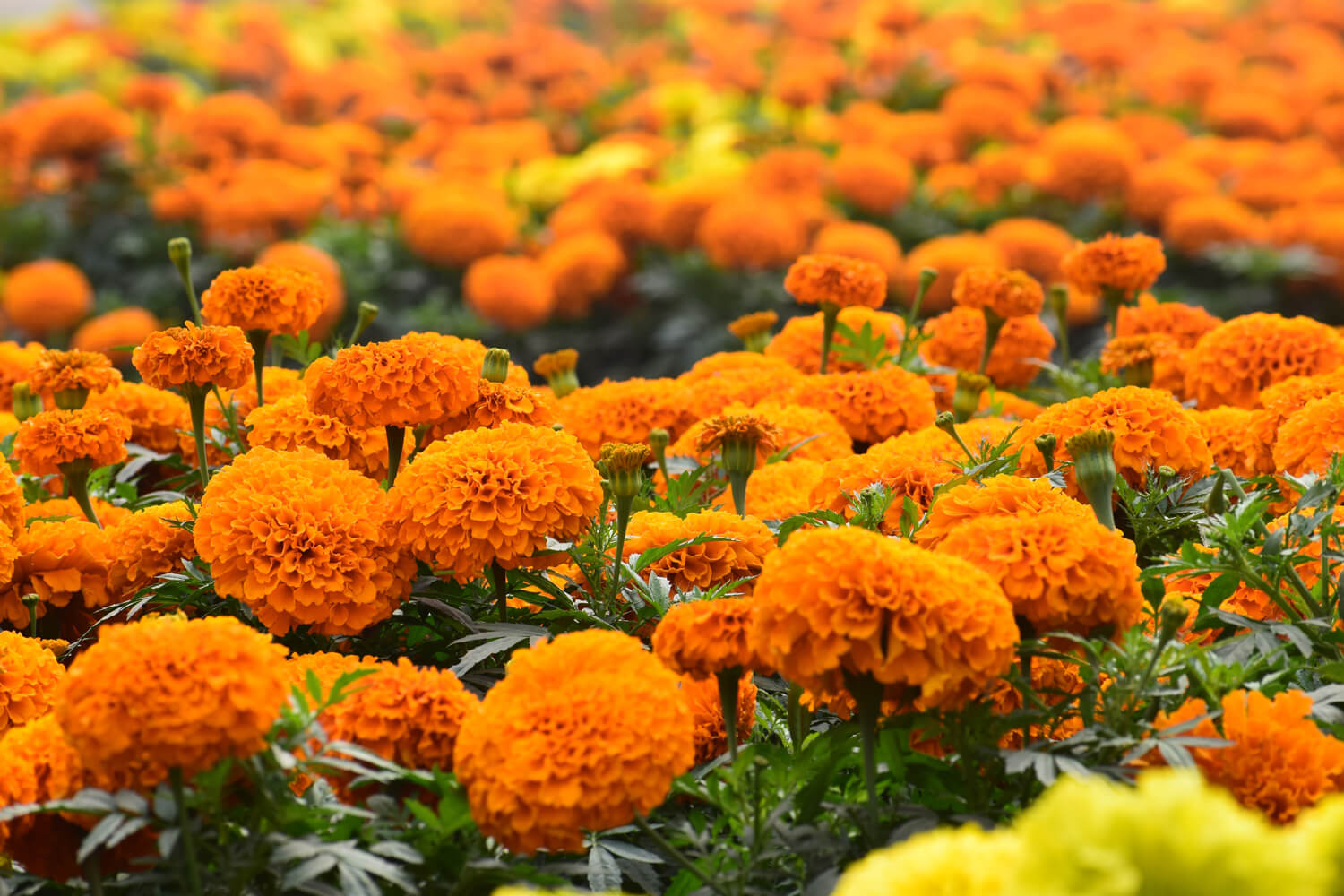 Colors and Plants
The color wheel is an essential design tool for landscape designers too. With the plants you choose will make an impact on what colors will show up in your garden or yard. The landscape design of a property can change drastically with the addition of some strategically placed trees. They provide shade, they add to the aesthetic of a yard. When picking out trees for your landscape, you should consider what color palette you want to use throughout the yard based on your knowledge on the landscape design principles and color theory. For adding more colors, pick out fruit trees (like oranges, lemons, limes or apple trees which you will be able to pick at any time of year) or flowering bushes that will bloom during different seasons. In this way there is always something in season for everyone!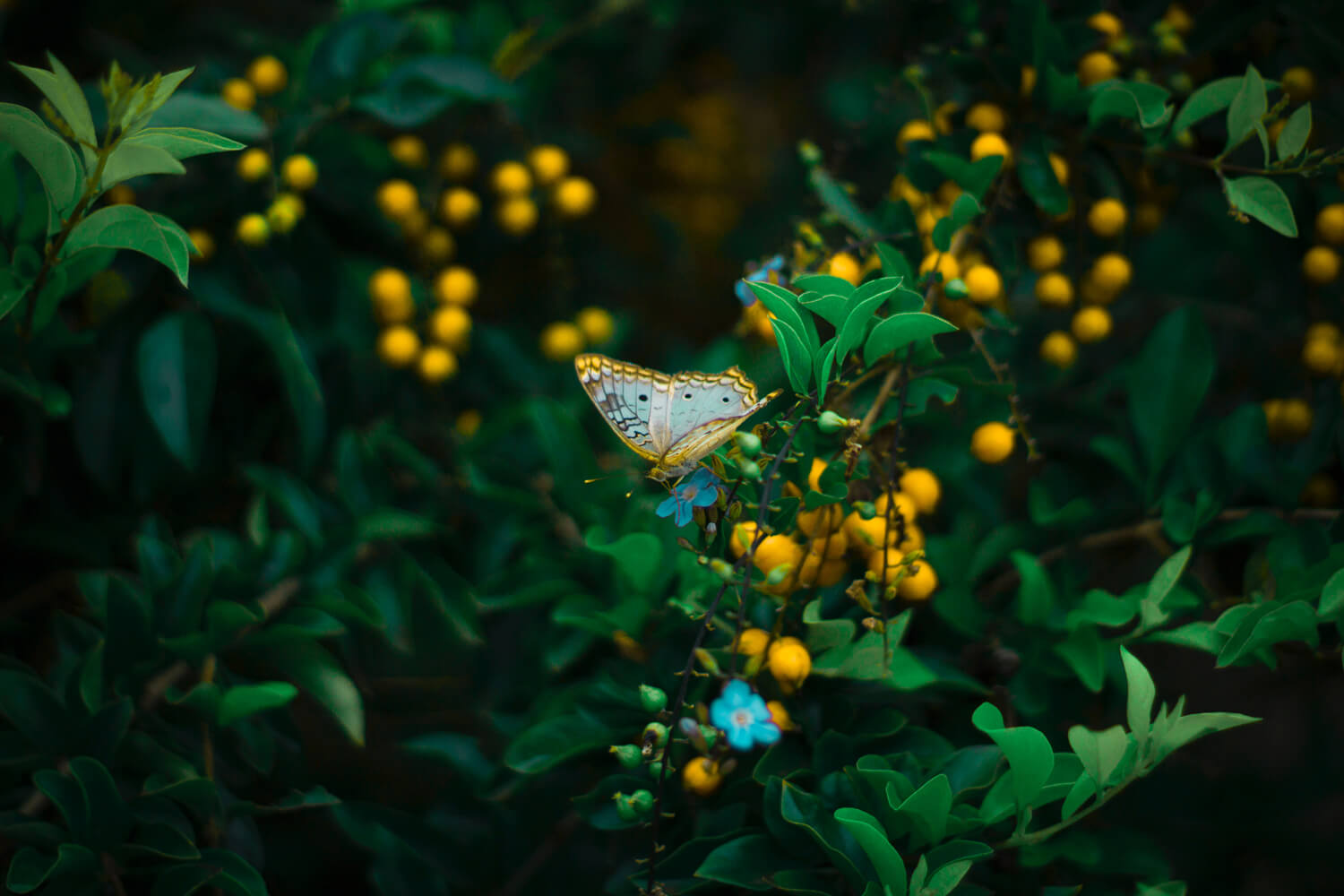 Some of the cheapest landscaping ideas are to plant flowers and bushes that can provide beautiful colors and texture throughout your yard. If you want to give your landscape a fresh look, adding flowers is a great way to do it! Flowers can be planted in large masses or small groups, depending on the size of the garden and what you're looking for aesthetically. Do not forget, that if you live in a zone with cold winters, for example, you should only select plants native to your area. Of course, the best flowers to plant are any type of annual or perennial flower that will bloom for the entire year and that are easy for you to maintain. One is absolutely sure: using flowers is one way of making your landscape more welcoming!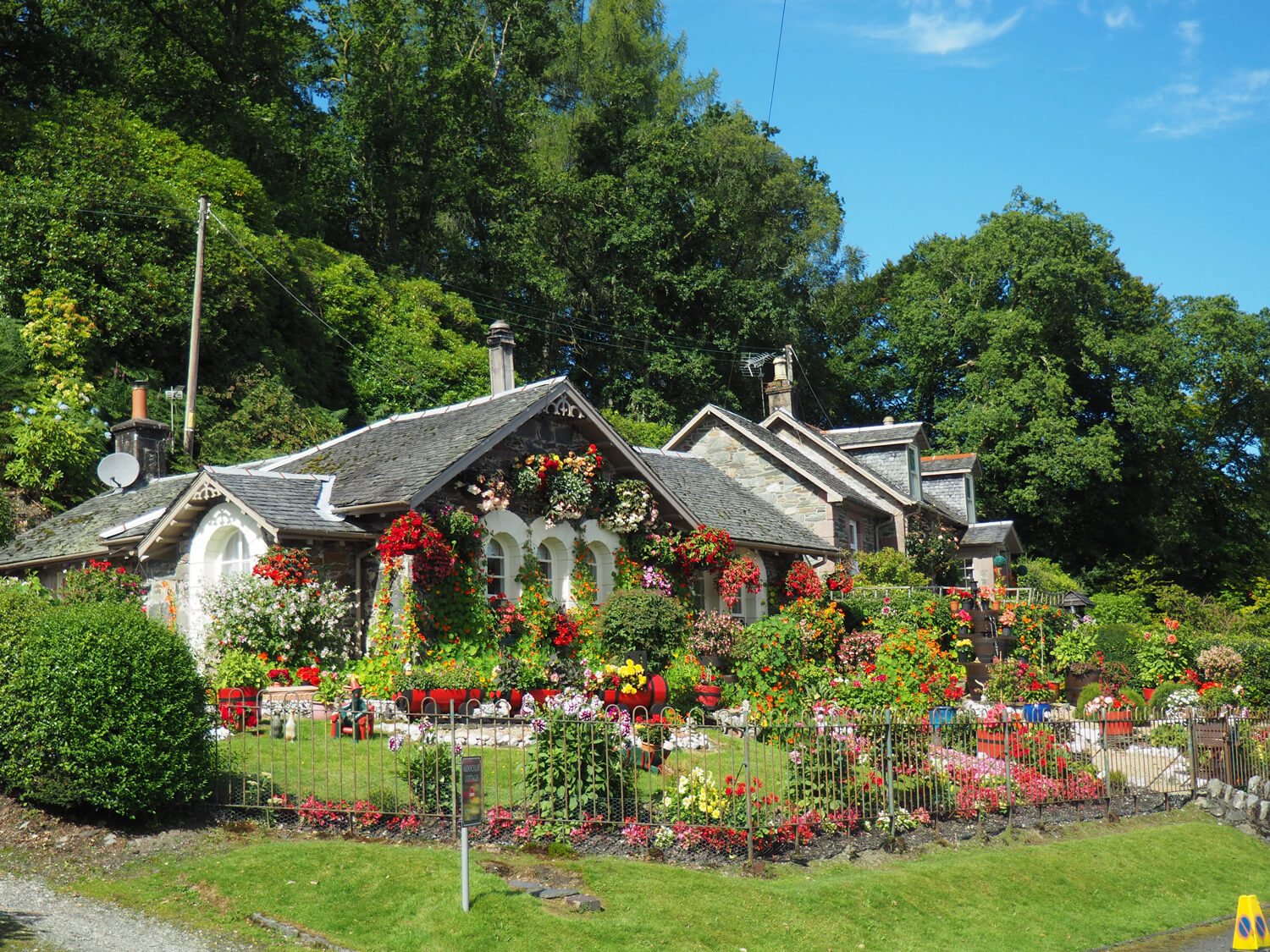 Colors and Form: Flower Beds
Colors and shape are the two elements of any landscape design and can be used together or separately for a stunning effect. The landscape design of any garden is largely defined by the shape and the lines that are drawn in it. Usually, landscape designers will use these to create visual pathways for visitors to explore. These paths can be straight or curved, wide or narrow, long or short - there are many possibilities available. But what combines colors and shape in one are flower beds. They are popular landscape features because they provide a focal point that draws people into an area. Do not forget them, because they can add a personal character to your garden!
No flower garden is complete without flower boxes! A flower box can be used to add flowers, herbs or vegetables to your garden. A flower box can be an attractive addition to your flower garden, but it's important that you select the right type of flower box for you. There are many different shapes and sizes of flower boxes available for all types of gardens. Flower boxes come in a variety of materials including wood, metal, plastic and more. They also come in a range of colors that will match any outdoor decorating scheme you have going on in your yard.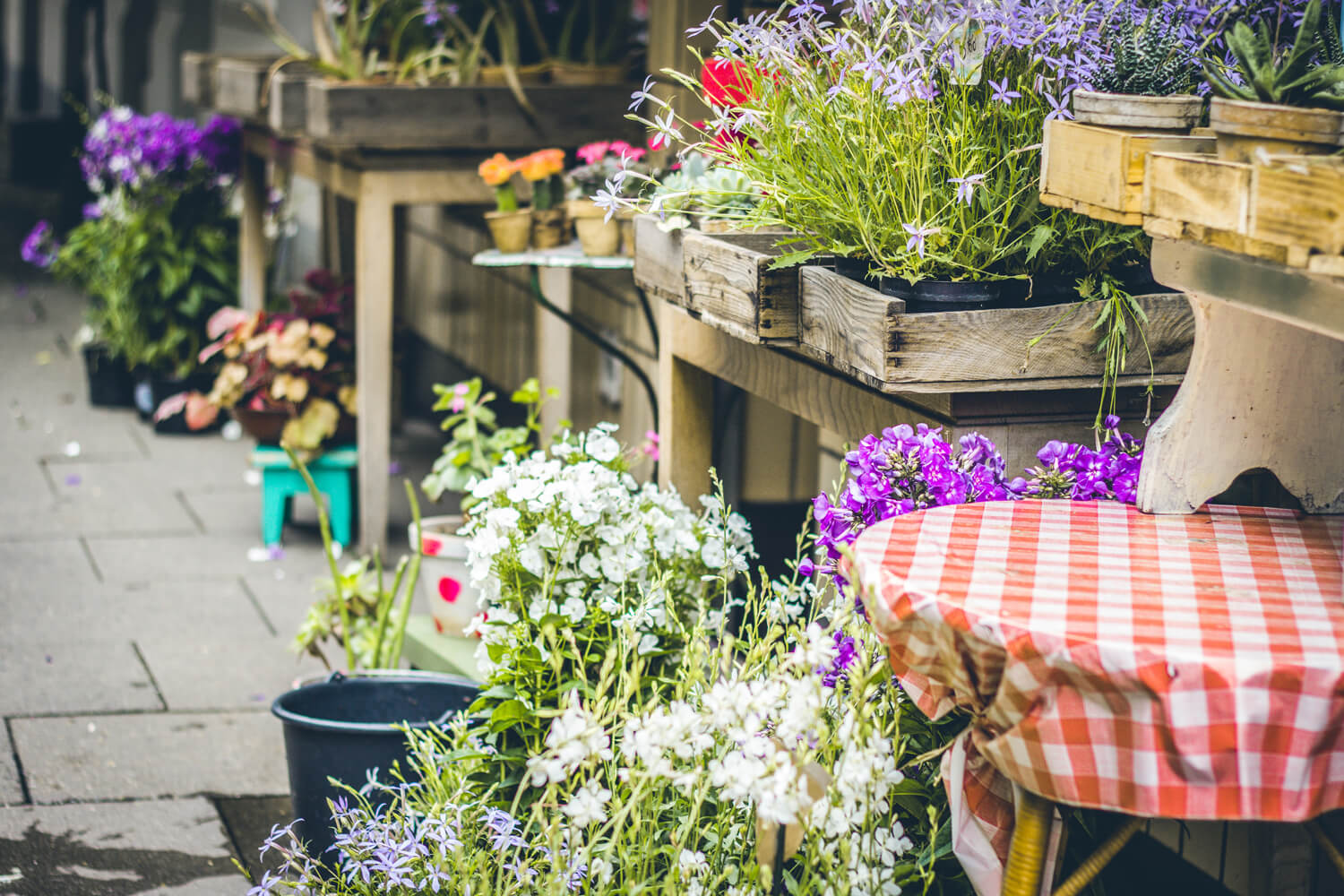 Lighting
One of the most important aspects of landscape design is lighting. Lights are a great landscape design element for adding beauty and enhancing the landscape. Lighting can change the mood, create a focal point, or simply provide illumination to make evening strolls more comfortable. There are many different types of lights you can use in your landscape design to create the desired effect.
Hardscape and Softscape Lights
Hardscape and Softscape lights are two important design elements of landscape design. Hardscape lights are hardwired into your home's outdoor power system. Hardscape lightening is used to illuminate hardscape elements like steps, walkways, driveways and is good for guiding people in the patios. Softscape lights are more decorative than hardscape landscape lights. They illuminate landscape plantings with a soft glow of light that leaves shadows in their natural state without having artificial looking. In other words, softscape is more naturalistic and is used to highlight plants, trees, or other landscape features, that you want to draw attention to adding depth to the area. It also helps to create the living atmosphere of the yard at night.
Lightning Decoration Ideas
•
The Solar Garden Lights
The solar garden lights are a great way to spruce up your yard, and they can also be a cheap alternative to regular solar lighting. They are ecofriendly, cheap, and look good with any kind of house or exterior design. Solar garden lights are easy to install, and you will not have to worry about them running out of batteries if the solar panel is located in an area that receives plenty of sunlight. These solar powered lamps use LED bulbs which give off more light than traditional solar garden lights with less power consumption. There are many styles available on the market today, so make sure you pick one that suits your needs!
Decks are a popular form of outdoor living space for homeowners. Deck lighting is not only about aesthetics. If you have ever tried walking out into a dark yard without a flashlight, then you know how important this type of decorative accessory can be during the evening hours. Deck lights provide a sense of safety and security to homeowners, while also highlighting the features you have worked so hard on! They are typically installed near the edge of the deck so that they cast light onto the ground below. This helps illuminate pathways, seating areas, or any other area you would like to use your deck for. Deck lighting is available in many styles from solar lights that come with remote controls for easy installation and removal, to long-lasting LED deck light fixtures that can be set up around an entire perimeter of your yard. Decking lightings are inexpensive when compared to other types of outdoor living additions like floor or ceiling fans, furniture sets, or fire pits. Deck lights will add color and ambiance at night without denting your wallet too much.
Path lighting is a great way to add beauty and value to your yard. Path lights are typically installed along walkways or near the front door so you can find your way in the dark with ease. Path lights come in many different shapes and sizes, from simple landscape light bulbs that sit on stakes, to more sophisticated fixtures with elegant designs. Path lighting is an easy-to-install DIY project that requires minimal effort and provides long lasting benefits!
The outdoor light bulbs are an interesting and low-cost way to add some flair to your outdoor space. Outdoor light bulbs are often cheaper than their indoor counterparts, and they can withstand harsh weather conditions. You can choose between different shapes and colors. These outdoor lights can give a unique look that will be sure to impress anyone who walks by! In addition, the installation is simple enough for anyone to do, as it can be done with just a few screws.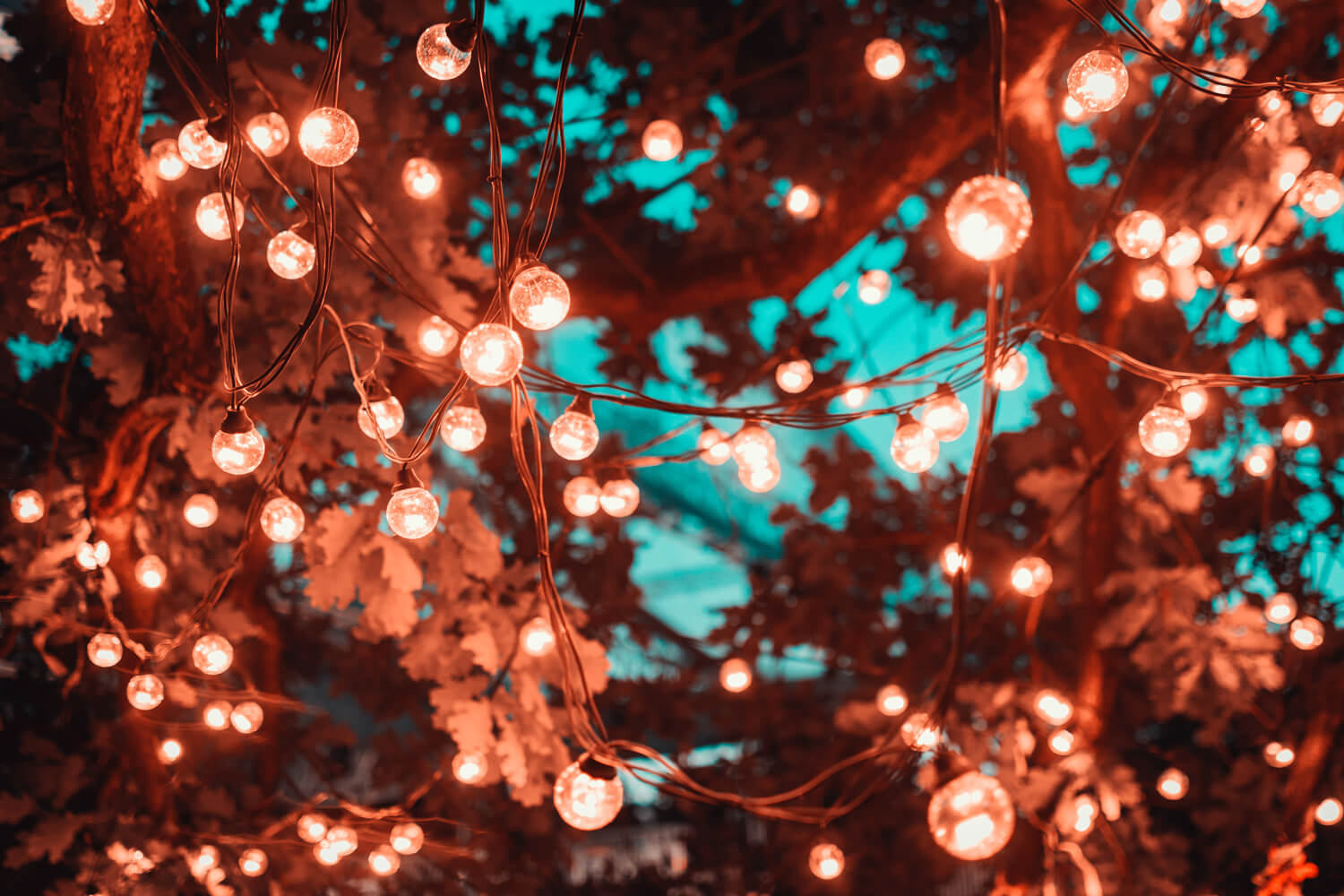 You can use outdoor light bulbs to create fairy lights. This is a great way to add some aesthetics and charm to your home. You can create a romantic atmosphere or just to add some fun and color to the yard. Fairy lights can be used on trees, bushes, poles, on your fence or any other place where you would like to add some light. They are great because they require little maintenance, and you can change them up every season!
The string lights in your yard are a fantastic way to add some color and decoration. String lighting is an easy way to make your home more aesthetically pleasing with minimal work on your part. String lights can be hung from bushes or trees. This has been popularized as "dusk until dawn" outdoor lighting where at dusk, these beautiful string lights turn on automatically and set the mood for dinner parties al fresco (outside) under the stars. You can also install curtain string lights along a window, string lights around your front door or porch. String lights are great because they can be installed to highlight any features of your yard and are a small investment that will make an impact on the beauty and charm of your yard and home.
Jar lanterns are a great way to add ambiance and decoration to your yard. They are easy to make and affordable, you can use any jar that has a lid. You will need twine or wire for the handle and glitter, paint, rocks (optional) for the decoration; You can place a candle, or some LED string lights in the jar. This can add a magical and unique look to your place which makes it a wonderful decoration that can be used for different occasions for your yard during the entire year.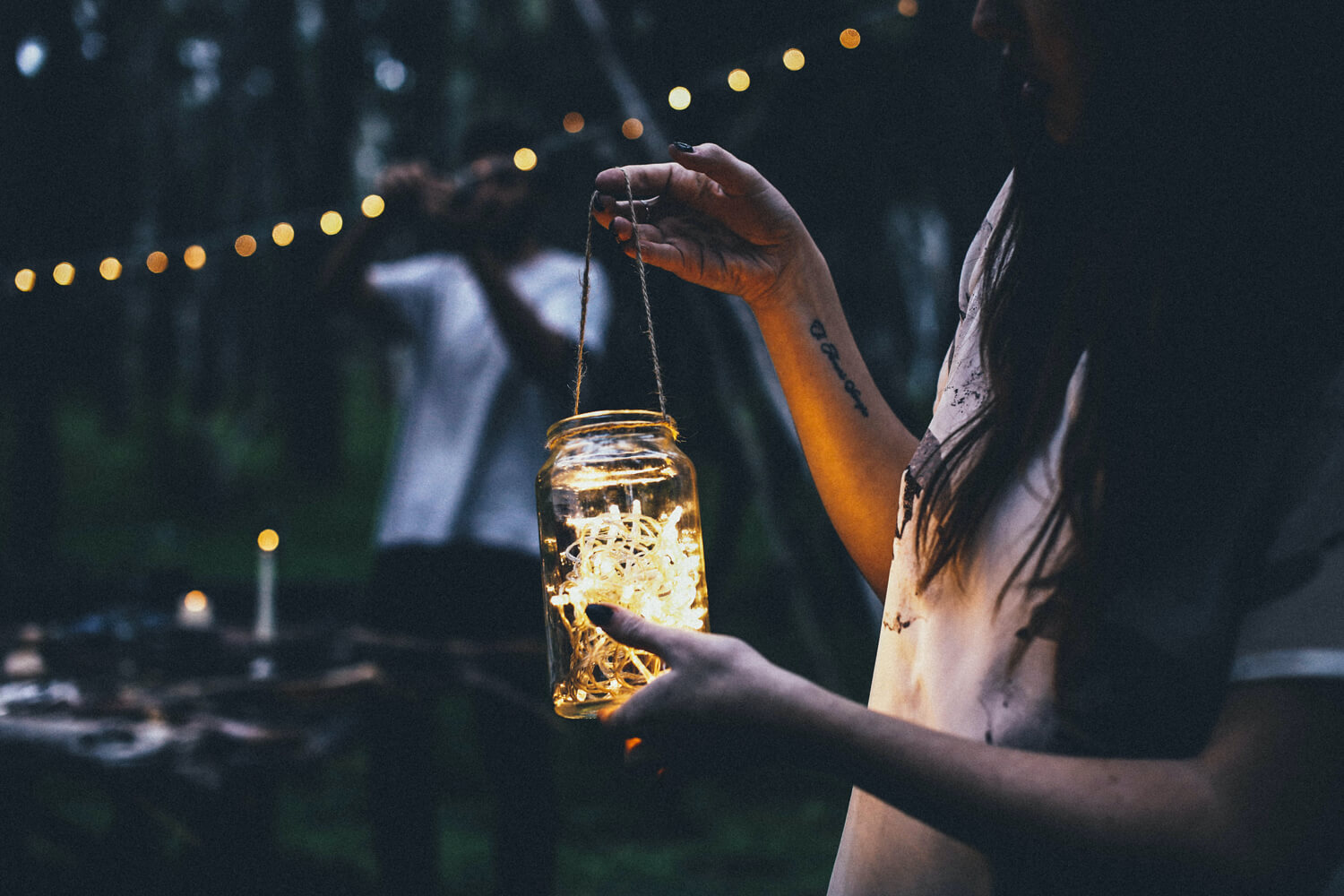 Garden Design and Accessories
Many people love the idea of a garden with flowers, trees, and plants. However, some garden accessories also help keep your garden looking beautiful as well. Garden accessories can be anything from a bench for sitting down to use when you need a break while gardening, or an outdoor fountain which creates soothing sounds as it flows. Many garden accessories are very functional and practical, but still provide the aesthetic you want in your backyard space. If you are passionate about gardening and want to know more, read the article "
Landscape Ideas with Rocks for your Garden
".
This summerhouse is beautifully designed and crafted with sturdy materials to last the entire summer. It's also worth mentioning that this summerhouse can be ordered in a variety of different colors so you are able to customize it for your own taste! The summer house has an open front porch, as well as two screened windows on each side of the building which help provide shade during hot summer days. There are plans available online detailing how to build these structures yourself, if you have any carpentry skills or know someone who does - but should you not want to go through the trouble, there is always a local lumber store where they specialize in selling prefabricated kits that include all necessary pieces.
There are many benefits from having summerhouses in your summer garden. The summer house provides a comfortable, functional space to serve as an outdoor dining and entertaining area during the summer months. It also has many benefits for hosting parties, such as shade from hot summer days and plenty of room for more than one person at once. The summerhouse is quite beautiful on its own too, which is why it makes for an excellent summer accessory to include in your garden.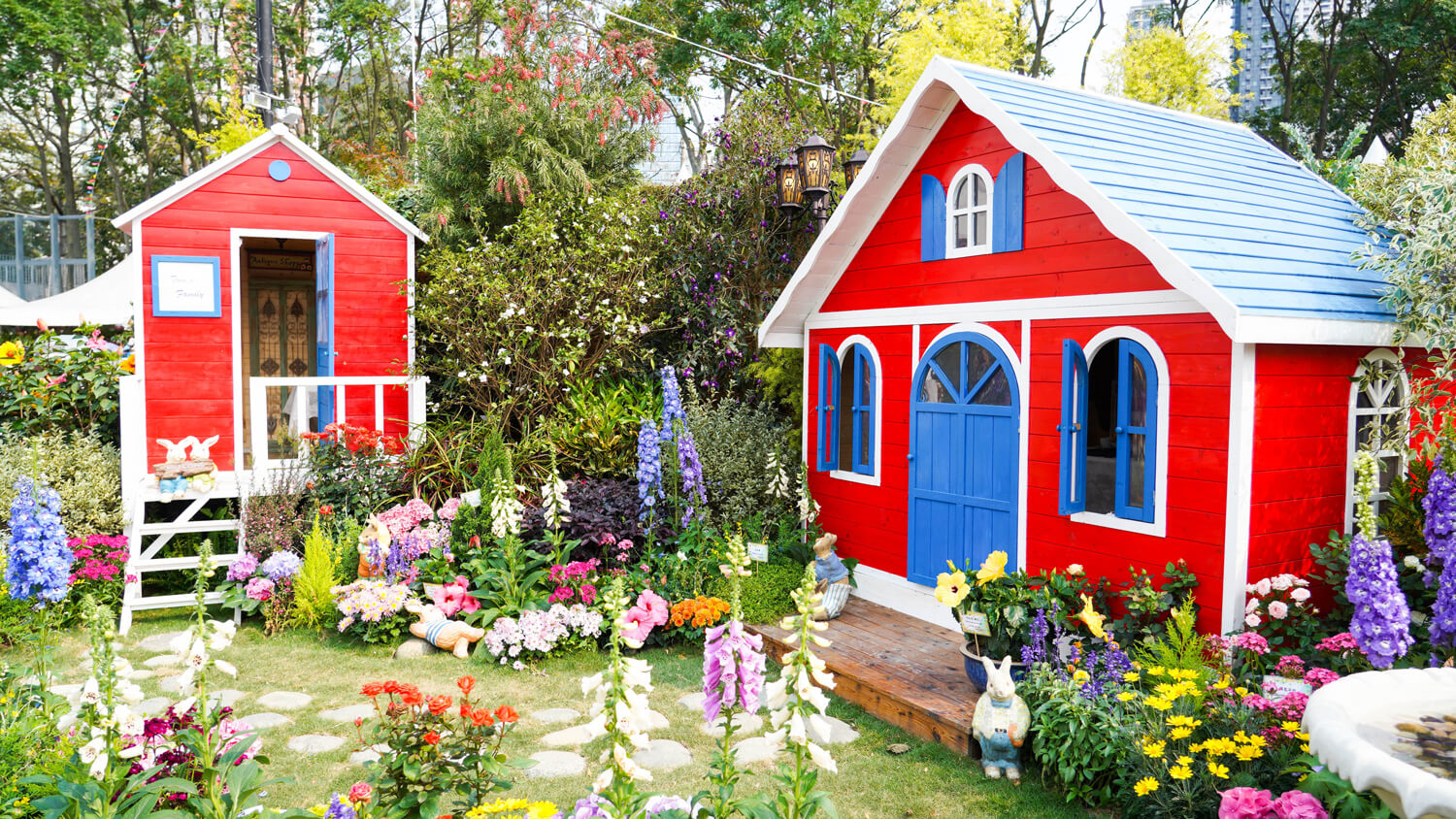 Every garden needs a garden shed. A garden shed provides a useful amount of storage space for all the tools and equipment used in gardening. There are many benefits to having one. This is where you store all of your garden tools and supplies, or it can be used to store garden furniture, so they are always at hand when you need them. Sheds come in many shapes and sizes, but it is best to pick one that suits the space available in your garden. A garden shed may also be called a garden pavilion or canopy tent with gazebo roof - these provide extra space for outdoor entertaining and storage than traditional garden sheds can offer on their own. Do not forget that it can also be decorated with flowers, plants or other garden related decorations for a nice touch.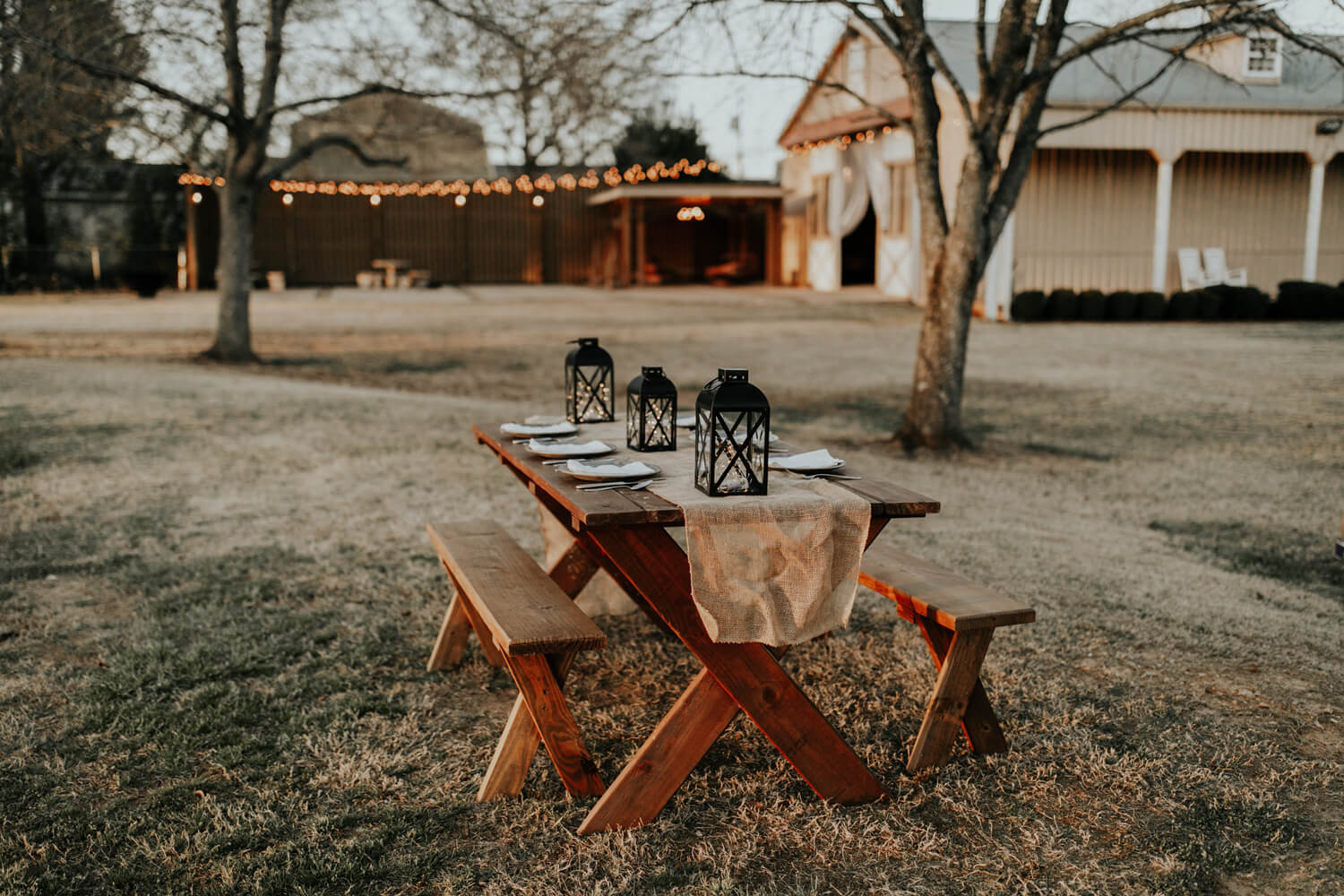 Picnic Tables with Benches
Picnic tables give garden areas character with their shapes, textured tops, and varied colors. Whether you want to get together with family or friends, or just enjoy the meal by yourself, Picnic tables are great option that will not only add style, but also make your outdoors more comfortable. They come in many different styles depending on what fits best into building benches into your outdoor space. You may even consider building benches into your picnic table if there is no room enough for all guests to sit down at once. If you have an area too steep sloped which makes it unsuitable for seating of any kind, don't forget about picnic tables with benches!
If you are trying to add some seating space for your yard, but do not want the expense of a new bench, then this cinder blocks bench might be perfect for you. Cinder blocks are cheap and easy to find at any home improvement store. In addition, they can be customized with paint or other materials to match your design style. Cinder blocks benches are also easy to build. All it takes is a few hours and only one afternoon!
A garden fountain is an excellent decoration for any garden. It is a fantastic way to add an element of serenity and relaxation to your backyard. The sound and sight of the water can be soothing, and it creates a natural atmosphere that you will enjoy as well. It adds value, attracts animals and birds alike. There are a variety of types. Some of them require no electricity with only the sun's energy powering them, but they will need more maintenance than those powered by an electric cord or solar panels on top of the unit. The garden fountain can be used as decoration, or for cooling purposes. Whatever the reason you have chosen to use it, it will add beauty and life to any space. If you want to expand your knowledge on gardening and landscape design and want to gain even more interesting ideas about your garden, read the article "
Simple Steps to Design a Zen Garden
".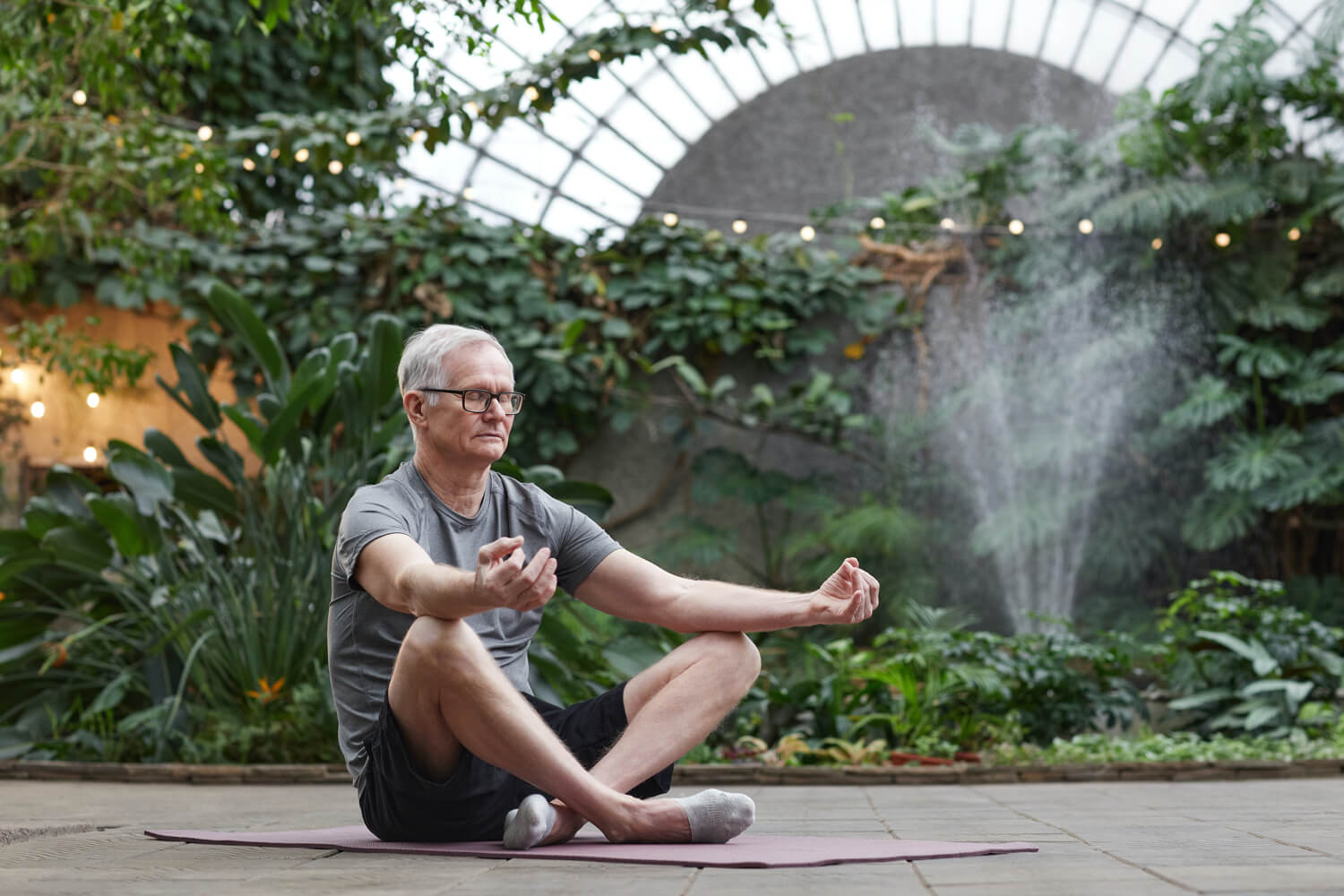 If a looks more expensive for you, a tin bath pond is a very cute and creative garden decoration. Tin baths should not take up too much of your garden design because they are usually small gardens by themselves. If possible, try adding some personal touches like making fake rocks from plaster or real flowers that are growing in the bath. Tin baths should be placed on the ground because people often use them to decorate their yards without much room or funds! They are one of the best options to decorate your yard in a creative way with little money and time. You will need to buy or find only some old tin bathtubs, which you then fill with water (and flowers, for example) and place them on the ground. The next step is designing your garden around the tin bath pond.
Garden sculptures can be used as a garden art, garden centerpiece, or garden sculpture design element. They have been used as garden decoration since the time of Ancient Rome, and garden sculptures have evolved since then. Garden art pieces can be anything from old statues to modernistic metal constructions. They also serve as a focal point for meditation or contemplation. Garden sculptures come in many shapes and sizes, but all share the same goal: to provide something beautiful for people who visit your garden!
As you understand, if you know some of the basic principles of landscape design and if you have some ideas about your front- or backyard, you can create a beautiful and functional exterior space around your house by yourself.