Creative Ideas for your Kitchen Design
The kitchen is one of the most important rooms in your home. It's where you store food, prepare meals for your family, and spend time with friends and loved ones while cooking together. With so many different things happening in this room, it can be difficult to find time to make a change that will improve the functionality of the space. In this blog post will be given some original and creative ideas for transforming your kitchen into a more functional area without breaking the bank.
Paint the walls in cheerful colors
The first thing that you should do in your kitchen is paint the walls. A cheerful colored wall will make you feel better and more energetic, so it is worth putting in some time to have a colorful kitchen. And if there are kids living with you then they'll be very happy because bright colors are always fun. If you want to add something unique like art on the wall to your
kitchen design
, then consider using an acrylic painter as this creates stunning artwork but doesn't require special skills which means anyone could create them - even those who aren't particularly talented artists! The other benefit of these paintings is that they are easy to clean and durable too so just wash off with a damp cloth to remove any marks or spills. Alternatively, you could get creative and try painting the walls with chalk paint which will allow you to change the color whenever you like so your kitchen can be in tune with your moods. The downside is that it is not as durable but if this won't affect how often you'll use the room then go ahead because it looks amazing. Another great upside of these paints is that they're child-friendly too which means children can enjoy doing their own artwork on them just like adults.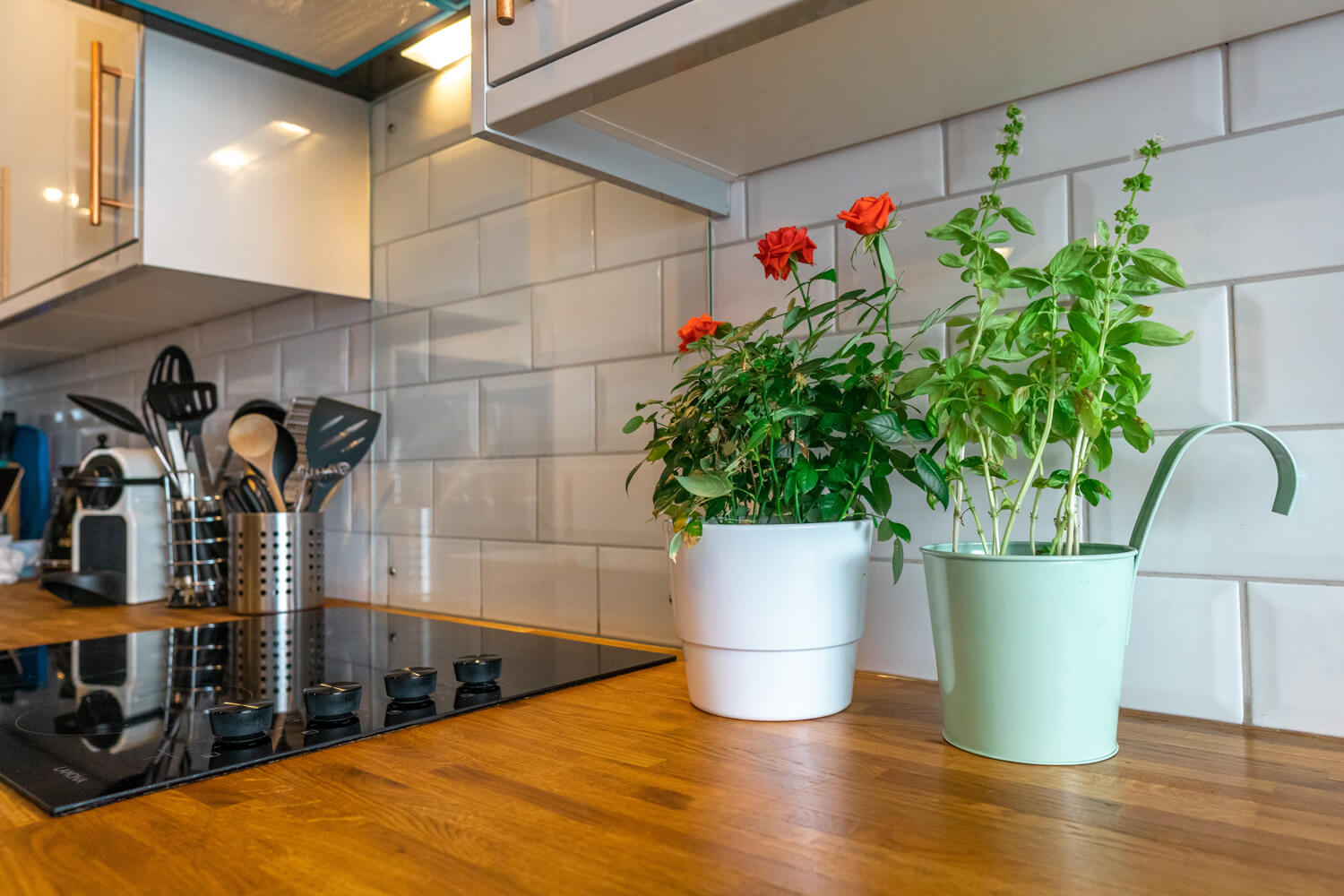 Add some plants, such as succulents, to add color and life to the space
The kitchen is a space that most of us spend quite a bit of time in. It is also the heart of your home and where you'll be cooking up family meals, so it can feel pretty lonely without some fresh air and natural light. One way to inject life into this room is by adding plants. There are many options for placing them throughout your kitchen or choosing one large focal point like succulents on the countertop. Either way, they are sure to add a much needed splash of color while making their presence known with an array of scented flowers like roses, aster flowers (which look amazing when dried) , lavender and more. The scent will vary depending on what plant you choose but no matter which you choose, you can't go wrong. Succulents really work because they just need a little water every now and then. You'll never have to worry about them dying from neglect or forgetting to give them the attention that plants often require. You could also use herbs like basil, lavender and rosemary in your cooking which is so much more aromatic than dried out grocery store spices and produce. Add some fresh thyme for an extra flavor boost on chicken dishes or add it with cilantro (a great herb for Mexican cuisine) when making tacos. Basil will pair well with any tomato based dish but make sure to pinch off the leaves as you're eating if you don't want all of your food tasting tangy. Add some fresh flowers to your kitchen table with a centerpiece or in the vase you use for water. You can also add small bouquets of them in clear jars on countertops as decoration which is so pretty when they're all bunched together like that. If you want to gain more knowledge in
Interior Design
, but you don't have enough time, consider enrolling in some of the free online courses by
Home Design Institute
.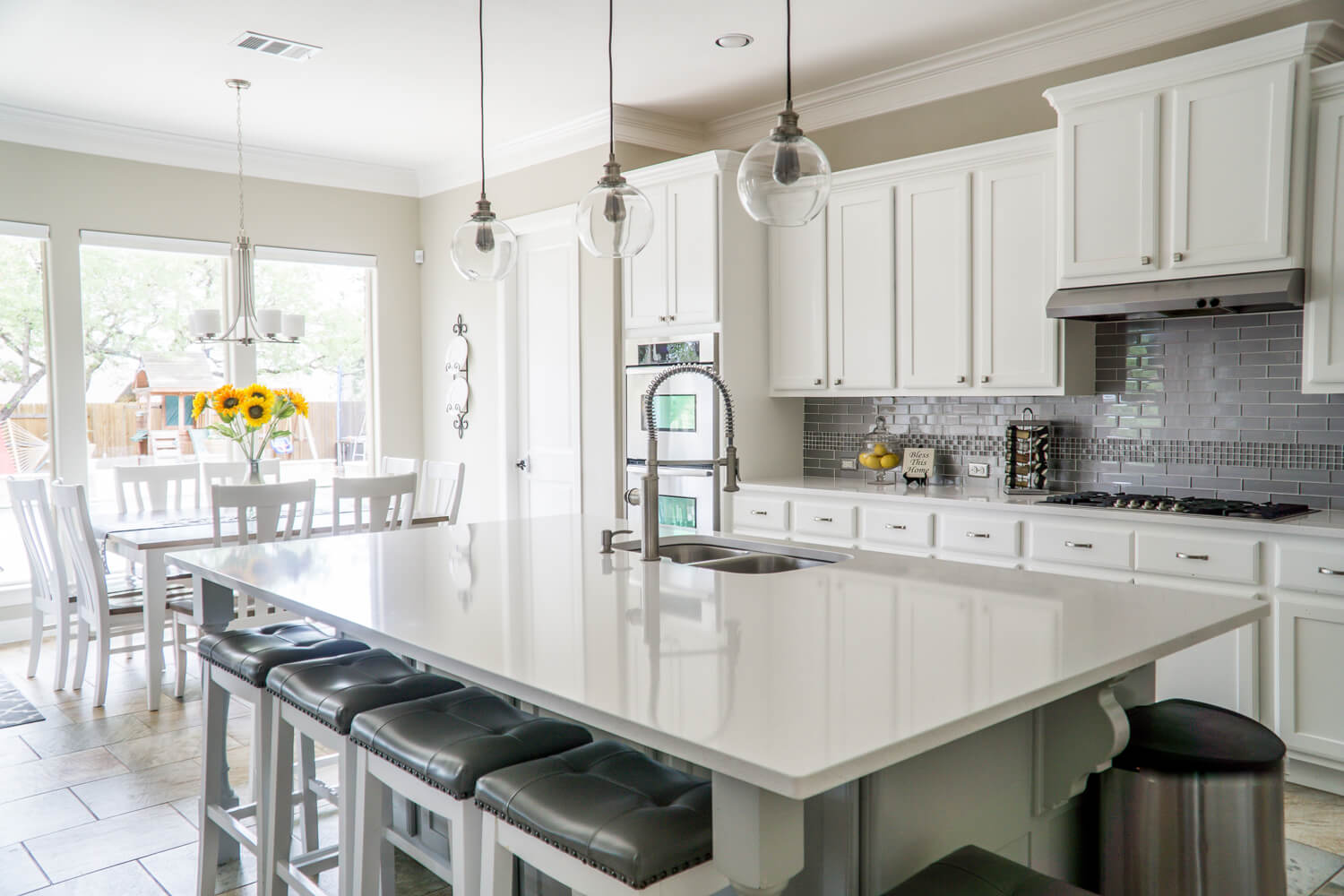 Replace your kitchen table with a breakfast bar so you can eat at eye level
There are a few ways to add an unexpected twist on the traditional kitchen table: include seating for all, bring nature indoors with plants and flowers or swap it out altogether for a breakfast bar where you can dine eye-level with the family while cooking in another part of the room. Whatever you choose, make sure that its sturdy enough to withstand heavy use from children and pets alike. Include seating for everyone by replacing one end of your dining table with two chairs facing each other (great for chatting), adding extra bench seats around a coffee table or even going as far as adding stools at either side along the length of your countertop so they are steps away when needed. If space is limited but plant life is abundant, try adding a tray for plants or dishes to rest on. If you are one of the lucky ones with an extra room in your kitchen that's not being used as storage, then use it. If space is limited but plant life is abundant, try adding a tray for plants or dishes to rest on. Maybe even add some stools so they are steps away when needed. This will also help make sure nothing gets broken and no chairs get left at other tables throughout the house.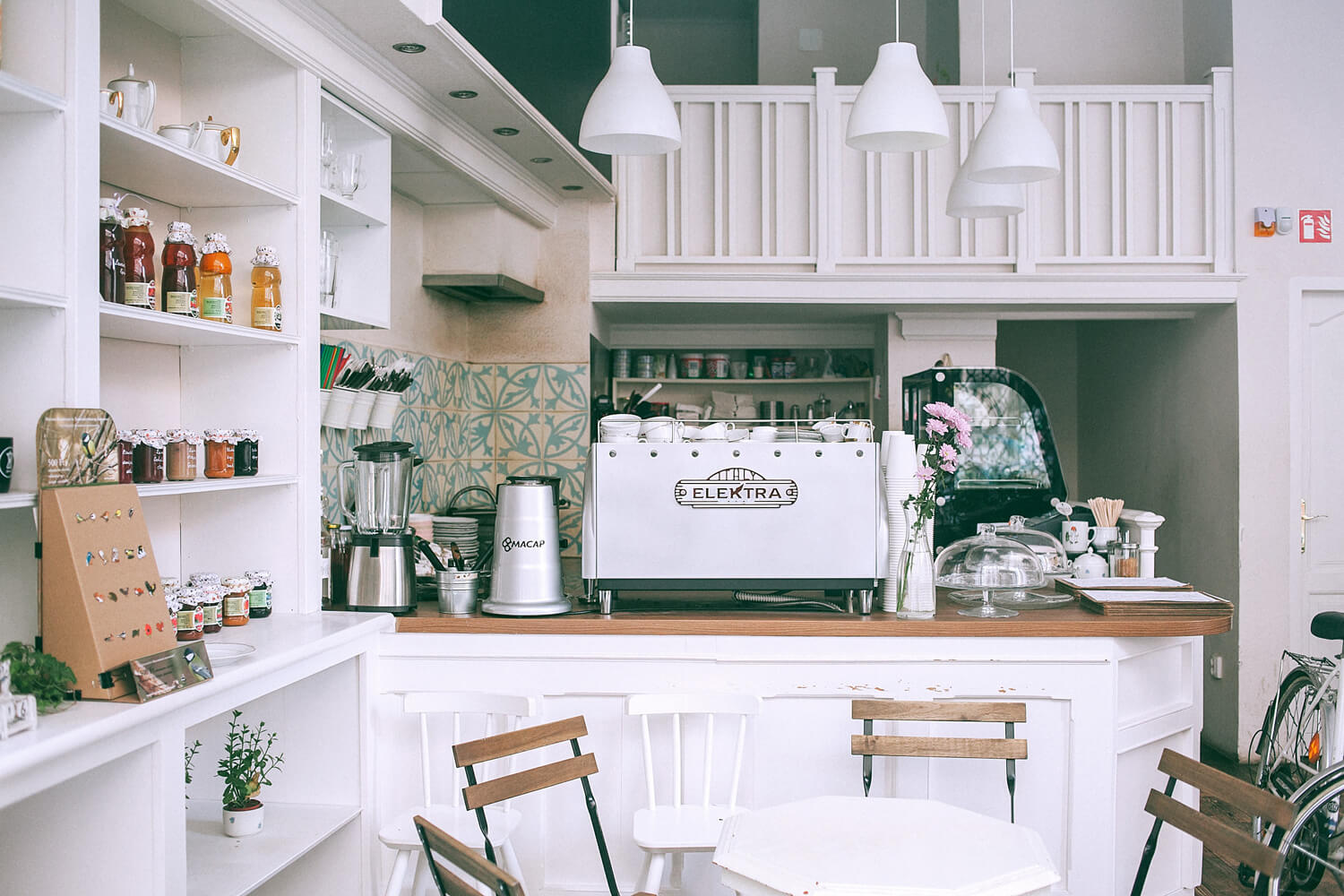 Buy new appliances - it will be more fun than ever before
There are many creative ideas for your kitchen. One of them is to buy new appliances, it will be more fun than ever before. You can spice up your cooking space by picking out a funky color or pattern that compliments the other colors in your home. But if you're looking for something functional and classic, go with stainless steel. If you don't have enough room on top of your countertop, free-standing units might work better for you—especially when they come with their own cutting board on top so nothing slides off the side while slicing vegetables. You could also try some of these other creative ideas for your kitchen: buy a new table, invest in an area rug that ties the whole space together, or get rid of clutter by buying baskets to store all those items you don't want on top. And if it's possible to make your own renovations-fix up something old and boring with paint, add shelving between two cabinets for extra storage room, or install shelving along the backsplash so everyone can see what delicious meals are cooking.
Create a chalkboard to write grocery lists and other reminders
Create a chalkboard to write grocery lists and other reminders. This is an easy project that will make you feel like you are living in a farmhouse. You just need some white paint, black paint for the lettering, and some old-fashioned window screen cut into squares which act as stencils. Simply mix up your paints on newspaper or scrap paper then stick it onto the surface of the wall with masking tape so it stays put while painting (it's not necessary but helps). Then use your stencils to draw out letters on top of where they're supposed to go before filling them in with black paint so they show up really well when writing on the board. When everything dries, remove all masking tape from the surface, and you're done.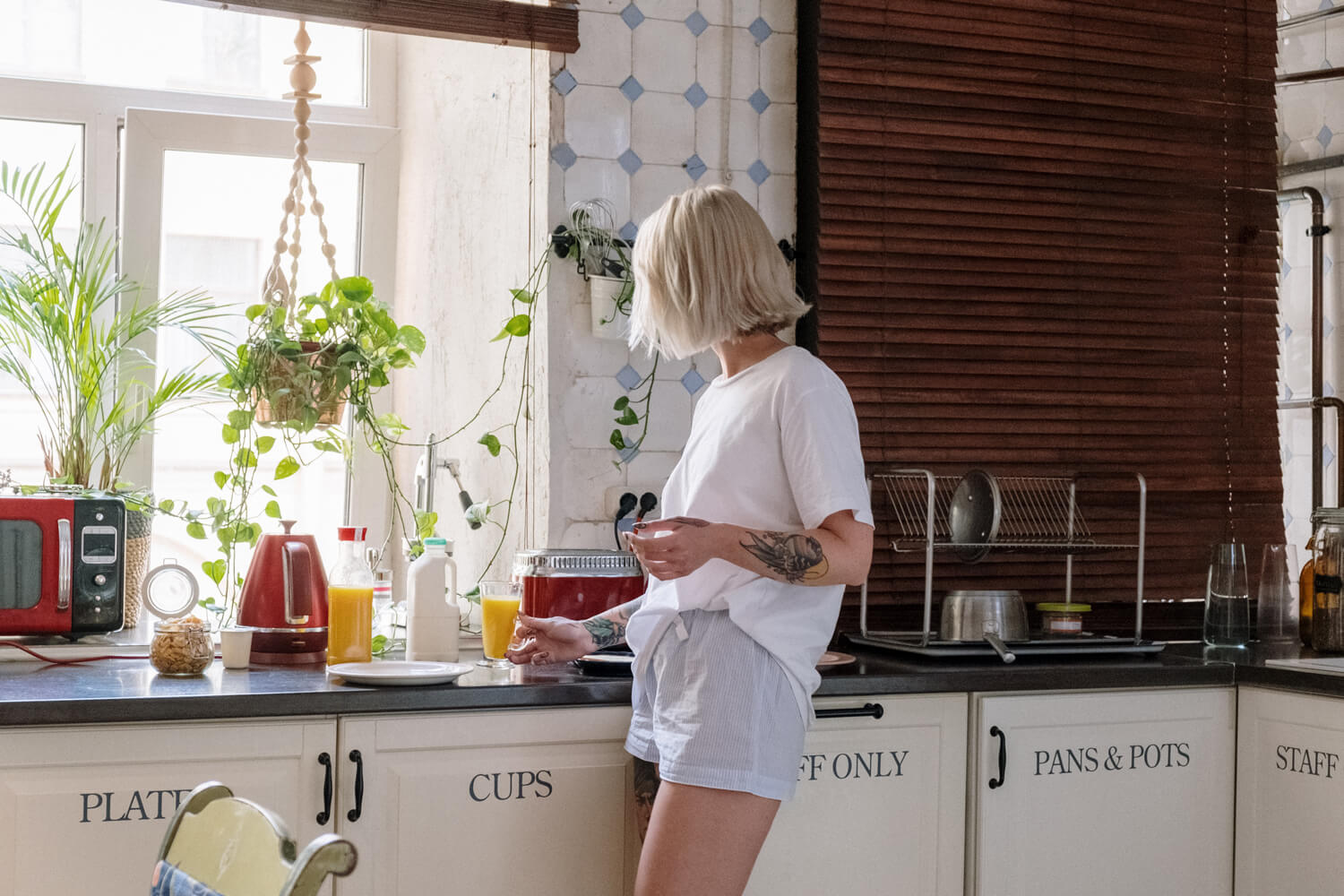 Hang up your pots and pans to save space on the floor and make them easier to find
If you have a lot of pots and pans, it can seem like they're always in the way. Fortunately, there are some easy ways to make your kitchen more organized without having to spend money on expensive organization systems! One simple solution is hanging up the pots and pans used most often with hooks or racks that come either pre-installed above cabinets or as an add-on after installation. These solutions are cost effective because they only take minutes to install yourself (or just need someone taller than you), and don't require anything but wire hangers. But if you want something fancier, this Pot Rack from IKEA has five shelves for storage plus a spot at the bottom for storing tools such as ladles, spatulas, whisks, and more. These are just a couple of the ideas for getting your kitchen organized with items you may already have.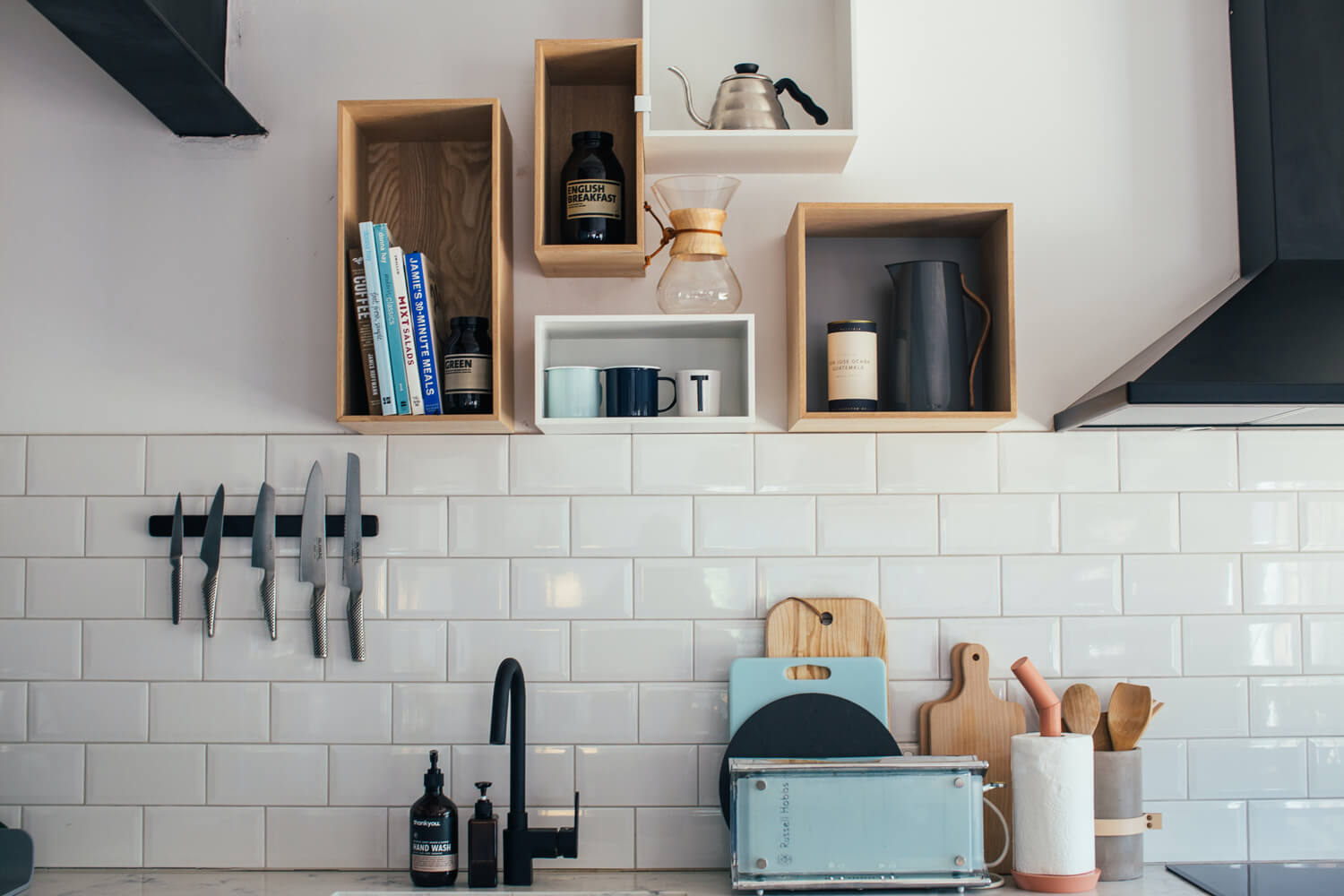 Purchase some new kitchen accessories, like a tea kettle, mixing bowl, or cutting board
There are many creative ideas for your kitchen that you can use to make it more enjoyable and functional. One of the best ways is by purchasing some new accessories, such as a tea kettle, mixing bowl, cutting board, or coffee mug. These items will not only add variety but also provide additional functionality your current set up may be lacking. If you don't have enough shelves in your closet or pantry space then purchase a few extra racks from Amazon so you'll be able to store all of these new supplies. If you are lucky enough to have a dishwasher, make sure you use it and clean out the filters once each week. This will help prevent any buildup that could cause water leaks or other problems. You should also wash your dishes as soon as they are dirty and put them away immediately so bacteria doesn't grow on them. If there is not a designated spot for something in your kitchen then create one! For example, if you don't have an extra drawer for silverware then try hanging some plates from hooks in order to free up space underneath the cabinet.
Build a custom spice rack above your stove or in the corner of the pantry
A spice rack is an excellent way to keep all of your spices within arm's reach, and it can be built in a variety of ways for different spaces. If you have the space on top of your stove or near one wall, consider building shelves where you store jars with labels facing out so they are easily visible when trying to find what you need. Another option would be putting the shelf over from the pantry door so that it hangs down towards the floor - this will allow enough room below to still use these much-needed kitchen items while not taking up too much valuable countertop space! And if you don't want any sort of permanent fixture installed into your kitchen but still want everything at eye level.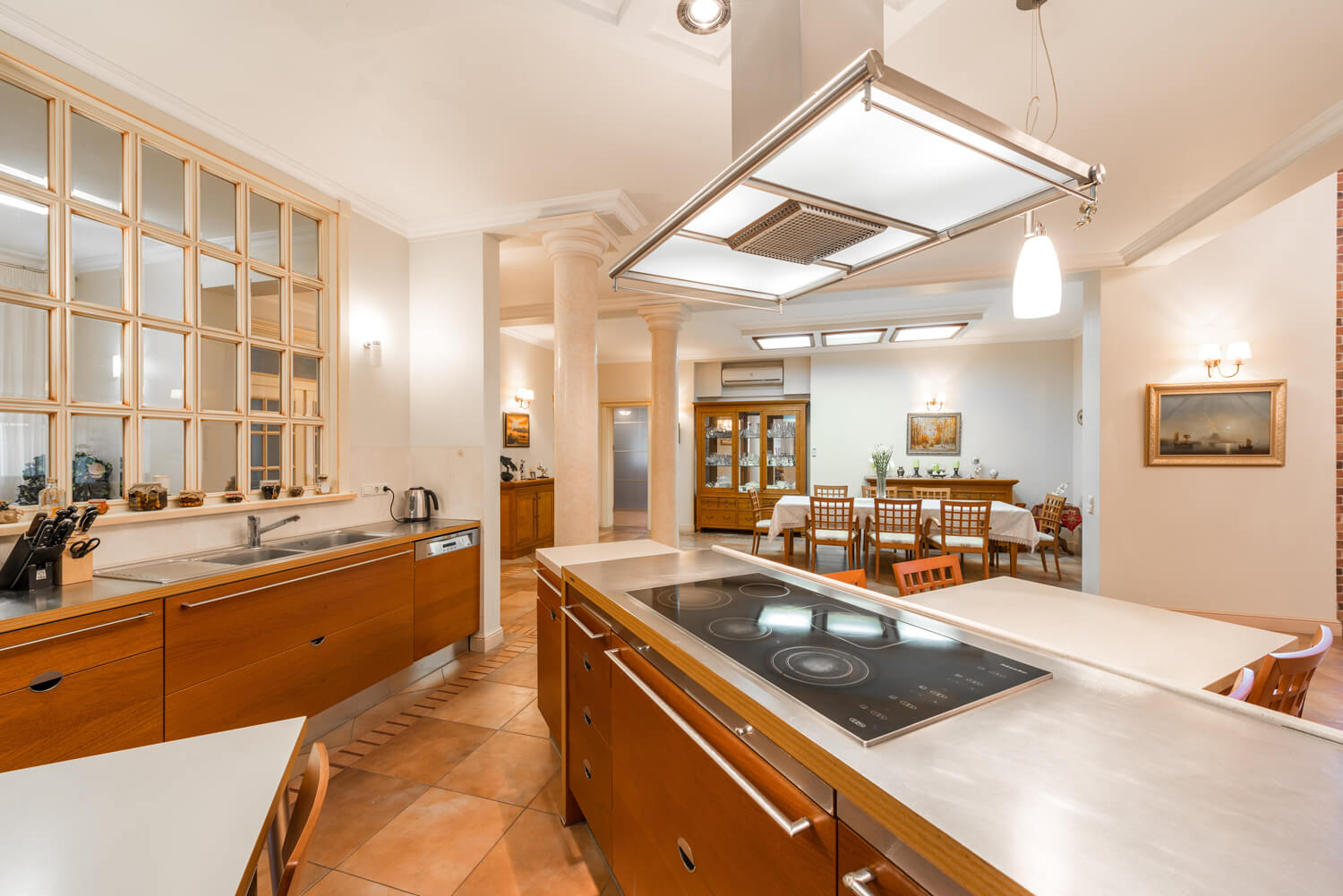 Install low-hanging pendant lights for an interesting look that's both contemporary and functional
Installing pendant lights is a great way to add some style and functionality to your kitchen. These types of fixtures are designed to hang close to the ground, so they're perfect for illuminating countertops while cooking or reading recipes in dim light without having overhead lighting create glare on your tablet's screen. They also offer an interesting look that has become popular in recent times because it can be both contemporary and functional. The most important thing when installing any type of fixture is making sure you have the appropriate amount of electrical outlets nearby as well as access from above if necessary (for example, if you install them under cabinets). When hanging these types of lamps near eye level with power sources readily available, there's no need for extension cords - which is a huge plus if you're limited on outlets in your kitchen.
Add a backsplash to match the color of your countertop and add some style
One of the most popular ways to makeover a kitchen is by installing tile. Tile comes in so many different colors and styles that you're bound to find one that will match the countertops on which it's installed. If you have an old backsplash, consider removing it before applying new tiles for a seamless look. For those with granite counters, stainless steel or black-and-white subway tiles are great choices because they don't require grout lines, but can still provide plenty of personality when combined with contrasting color accents like blueberry chips mixed into white cement paint for walls or ceiling beams painted in shades such as dark cobalt blues and violet greys. A more traditional option would be mosaic tiled patterns made of contrasting colors in the style of Old World tile designs.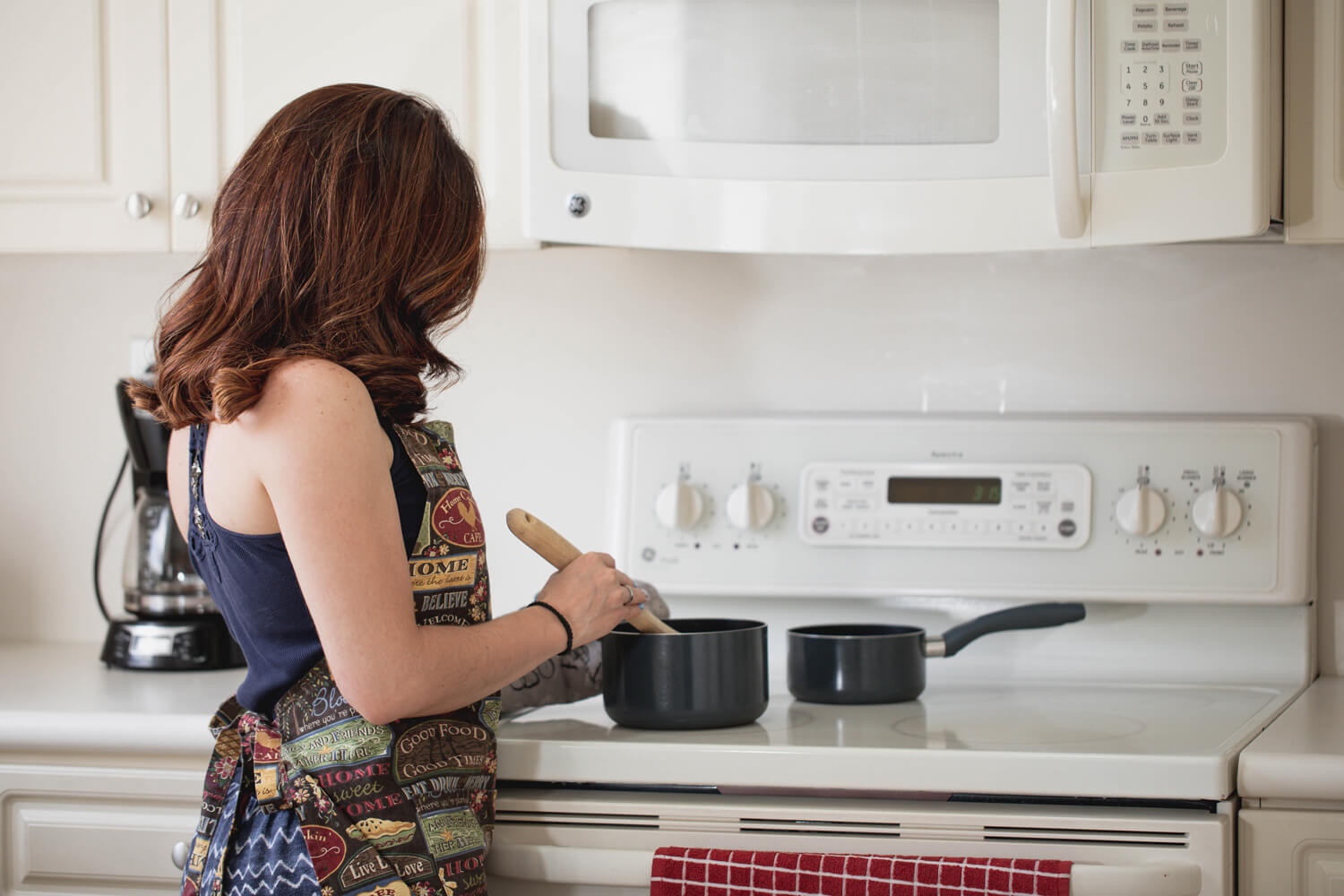 Update your appliances with new energy saving ones
If you're looking for ways to save energy in your kitchen, updating the appliances is a great place to start. One of the first things many people do when they purchase new appliances is trade-in their old ones. You'll want to make sure that it's worth your money and time by considering what type of appliance you buy as well as how much power it will use before deciding to take on this project. For example, if you were going with an electric range consider whether or not cooking requires boiling water or frying meat, which require more power than other tasks such as baking cakes around with doughnuts and muffins.
Install an under the sink water filter to remove chlorine
Developing a new kitchen means you get to design it exactly the way you want, with all of the modern conveniences and appliances that are now available. One thing many people overlook when they're renovating their kitchens is how much more efficient water filters can be in your home because filtered water tastes better than tap water and is healthier too! Installing an under-sink filter not only makes drinking cleaner water easier but also eliminates the need for bottled or canned drinks. And there's no risk of getting those pesky plastic bottles mixed up with recycling on pick-up day anymore! So install one right away; these days it's easy enough to have standard fittings installed even if your cabinets were built without extra plumbing.
Update the lighting in your kitchen - LED lights will make it brighter
Creative ideas for your kitchen include updating the lighting in your kitchen. Lights are an easy way to create a good vibe and atmosphere, but can also help with safety by creating more visibility when cooking or prepping food. LED lights will make it brighter and give you that modern feel while still being energy efficient which is great because most people want their kitchens as functional as possible without sacrificing any of its aesthetic appeal. The small light bulbs emit less heat than traditional incandescent bulbs so they won't affect the temperature in the room either - now we just need some trendy new fixtures.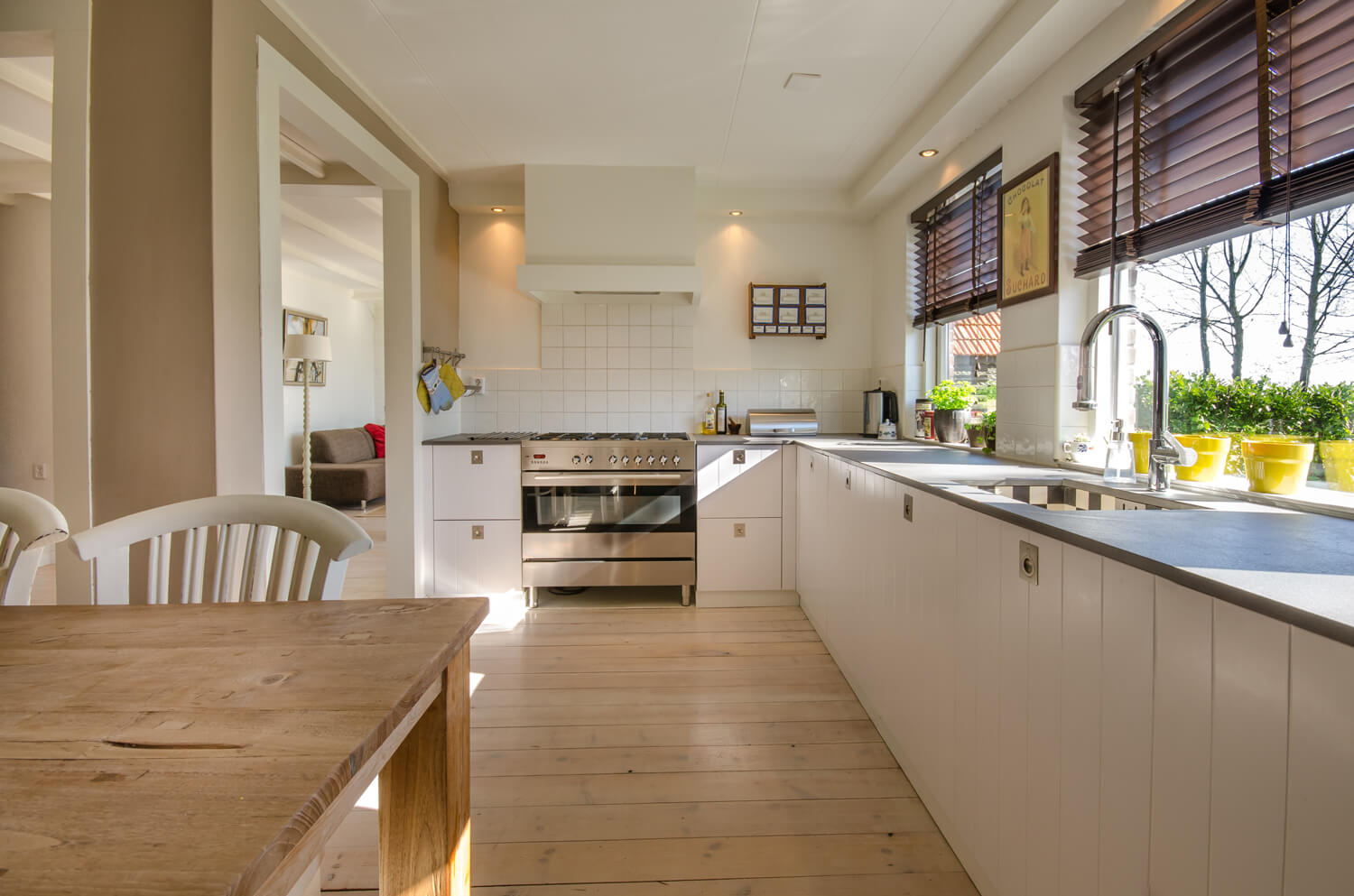 Add curtains or shades to make the room more cozy and inviting
Curtains can help to give your kitchen a more inviting, cozy feel. This also allows you to control the light better and make it more private as well. If you don't want curtains that are visible from outside or just aren't right for your space, consider blinds which will still provide privacy but not be quite as noticeable when they're drawn open. Blinds are another popular choice because they work with any style of decorating in the room while giving off the same welcoming effect as curtains do - without blocking out all natural light like heavy drapes might. They can even hold some heat insulation value if made from certain materials! A simple way to cover any windows is by using fabric such as linen paired with tension rods. Curtains, blinds or fabric? What's your favorite idea for the kitchen to make it feel more inviting and cozy?
Add an island or breakfast bar to your kitchen for more workspace
Make sure your measurements are accurate and that you have the space for an island or breakfast bar before purchasing, as these items can be difficult to get rid of if they don't work in your kitchen after installation. Island sizes vary from counter height to 36 inches high with a variety of configurations available including single, double, and triple islands; open shelves or cabinet bases; corner units; wall mount designs; desktops with chairs built in among others. The latest trend is adding a prep sink near the cooktop stove area complete with dishwasher hookup so dishes can be washed without having to leave the cooking zone. This should always include some type of drainboard on one side, either directly under the sink or at the side. If you don't have a lot of space and want to use the kitchen island for food preparation, it's helpful to include an upper shelf that will hold appliances like blender or mixer as well as serving bowls or plates. Keep in mind that every inch counts when designing your kitchen so this is not meant to be used for storage but rather just keeping dishes out of the way while cooking and preparing meals. If you want to understand how to create a stunning home design by yourself, consider reading the article "
Tips for Designing a Home on Your Own
".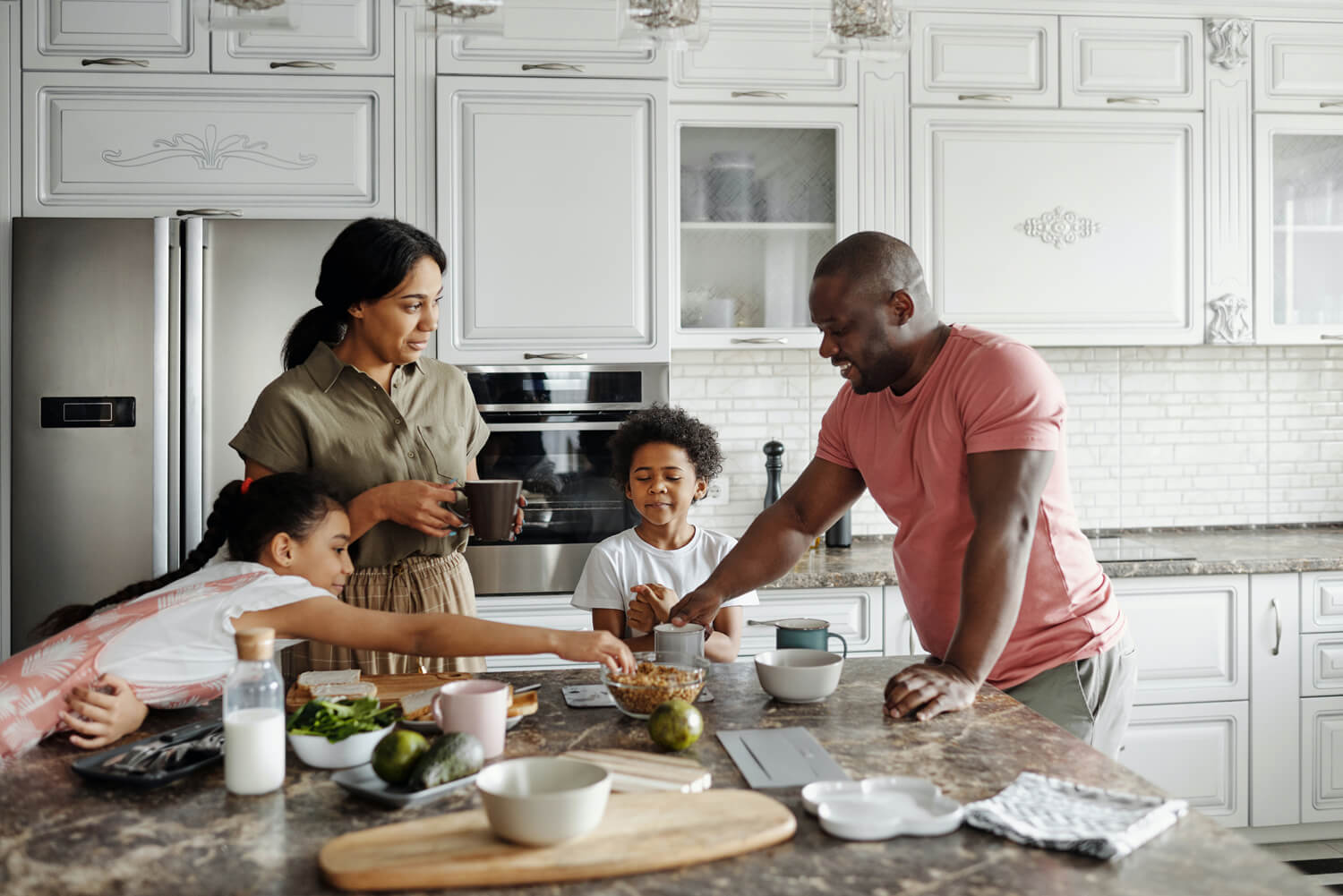 Hang up pictures of family, friends, places you've traveled, or favorite memories
Hanging framed pictures of family and friends in your kitchen can be a wonderful way to create an atmosphere that feels homey. As you cook, it's nice to look up from the stove top or sink and see faces smiling back at you. This is also a great idea for families with children because framing their artwork on the wall makes them feel involved in creating new memories together. Framing upper grade schoolers' drawings are another excellent choice, if they're old enough to appreciate being part-owner of this space. Hang a chalkboard on the wall and use it to create grocery lists, menu plans or weekly goals. Install hooks by the door so you can hang jackets, purses and backpacks when not in use. This is also an excellent way of keeping them organized for later use!
It can be difficult to find creative ideas for your kitchen. This article has a number of great suggestions that will both make you think more creatively and also save money. More importantly, you'll be able to take an idea and put it into practice with no hassle. Prioritizing your kitchen is a great way of keeping the cost down, but also making sure you are happy in it too. It's not always necessary or even possible for us to renovate our kitchens when we're looking at doing things like updating appliances so sometimes focusing on smaller changes are better than investing money on something that might not actually get used because they don't feel right. The key point here is that every person will have different needs and tastes so what one person loves another won't use as much - this means there can be more variety without worrying about wasting any space.